Before You Get Started...
ALWAYS ASK FOR HELP IF YOU NEED IT. WE ARE A 501(c)3 NONPROFIT COMMUNITY SERVICE-BASED ORGANIZATION, AND WE ARE HERE TO HELP YOU!!!
The AL&FP Street Team is available to help you:
physically search for your missing pet,
create posts on Nextdoor, Craigslist, Lost Dogs of Texas, Pawboost, etc. for you,
make and put up signs for animals you have lost or found,
scan found animals (both living and deceased) for microchips,
research unregistered microchips, as well as those in which the contact information is no longer up to date,
and more.
If you need anything, just ask. We are here to help YOU!
Put some of your dirty laundry outside of your home or apartment (or in a kennel if last seen in a park, public space, etc.).
The dirtier, the better!
Dirty socks, pants, shirts, blankets, etc. can all be very effective in helping your missing pet find its way home. Often, our members are delighted to wake up to their pets sleeping on top of their dirty clothes the morning after they put them out.
DO NOT USE FOOD OR CAT LITTER, AS BOTH CAN ATTRACT PREDATORS WHICH CAN FRIGHTEN OFF OR HARM YOUR LOST PET!!!
Check area shelter databases online and go to the shelter in person.
Do not limit your search to just one shelter. Animals can cover a surprising amount of ground in a short time and are often transported out of the immediate area when they are found.
If you lost your pet in Travis County, it is important to not only check Austin Animal Center, but also check the shelters, Facebook groups, Craigslist posts, etc. in contiguous counties, such as Williamson, Bastrop, Hays, etc.
Please note: Shelter internet listings ARE NOT always accurate, so visiting *IN PERSON* is important. If a listing says that the animal is not spayed or neutered but yours is, disregard that. That information – as well as age, breed, etc. is often incorrect. If it looks like your pet, GO!
Lost animals' appearances can change dramatically in a short amount of time – even noses can change color, so if there is even a slight chance that it might be your pet, ALWAYS check in person.
Post in the Austin Lost and Found Pets group on Facebook
Your first sentence should say something simple like "LOST Dog" or "FOUND Cat." This helps with tagging and keyword searches.
INCLUDE the following in your post:
Photo(s) of your pet
Date lost
Location lost and/or last seen – include nearest major cross streets, what part of Austin (northwest, southeast, etc.), name of subdivision or neighborhood
Gender (male or female)
Breed or physical description if mixed and approximate weight
Approximate age
Microchipped?
Collar or tag information
Temperament info – likes, dislikes, skittish, do not chase, etc.
YOUR CONTACT INFO – Phone/text #, email address, etc.
You can intentionally leave out a distinguishing characteristic from your written description, such as a scar or unique mark to confirm ownership.
If you don't have a photo handy, go ahead and post as much info in the group as you can, but please come back and add a photo as soon as possible.
Search and post on NextDoor.com
as well as your neighborhood listserv, Facebook page or Facebook group, if there are any for your area.
*If you do not live in the area in which your pet was lost or cannot access the Nextdoor app, please let us know, and we will arrange for one of our volunteers to post for you.
Search and post on Craigslist in both the "Lost and Found" and "Pets" Community sections.
It is important to post in both sections, in case the person that found your pet only looks at one of them.
If you have any issues posting on Craigslist, please let one of our Facebook group admins know, and we will help.
Post flyers/posters
in the area that the animal was lost, including nearby veterinary clinics, entrances and exits to the neighborhood, and major intersections in the area. Remember that many people are not on facebook and at least a decent proportion of the population are not online really at all.
The finder may not be 'online' or use a computer. This is why it's important to talk with neighbors, put up posters/signs, & pass out flyers.
If you need help making flyers or posters – or distributing them, please let us know.
If your pet is microchipped
it is crucial to contact the chip manufacturer that made it and confirm that it is registered in your name and that your contact information is up to date. Your pet's microchip number may be in your vet records, adoption paperwork, or with the veterinarian, shelter or organization that chipped your pet. Even if Austin Animal Center has your contact information and that is where your pet was chipped, it is very important to register it yourself.
Sometimes when veterinarians scan pets whose chips are not registered with the issuing company, and they don't know they can email Austin Animal Center for the owner info, they tell the finder that it is a dead end. In the past, this has resulted in found pets being given away when it could have been prevented.
If you have the chip number, but do not know who made the chip, you can look it up here:
ALFP will do everything we can to help.
Please contact one of our admins if you have any questions or need any assistance.
Thank you and best wishes!
Donate with PayPal Giving Fund
✔️All fees are on PayPal
When you donate through PayPal Giving Fund, PayPal pays for the transaction fees.
✔️Receive a tax receipt
After you donate, you'll get your PayPal Giving Fund tax receipt by email.
You will be redirected to PayPal Giving Fund to complete your transaction.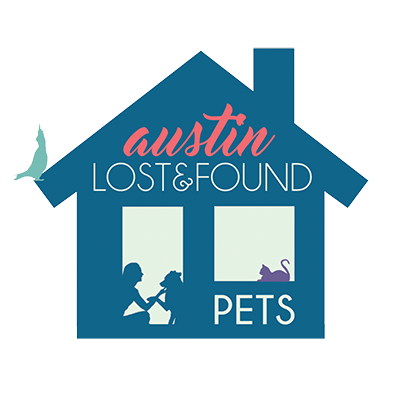 Call Our 24-Hour Hotlines
Mending broken hearts in Austin, Texas since 2012
We are pleased and proud to have kept literally thousands of animals out of the shelter over the past five years and to have reunited countless families in our community.
Austin Lost & Found Pets looks forward to saving more pets and mending more broken hearts than ever before in 2018.